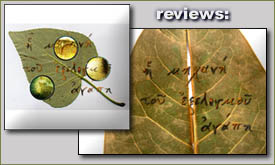 CD REVIEW: Tim Gerwing - 'Being to Being'
By Steve Allat - 05/19/04 - 12:41 AM EST
Label: Independent
Tracks: 11
Released: 2002
For Fans Of: David Sylvian, Brian Eno, Jean-Michel Jarre
Fav Tracks: fire, a.e.m.
A little change of pace and a note for listeners - your western ear will only serve you part of the way on the eastern-influenced journey that Tim takes us on. Explaining his music, in his own words as a 'rare and alluring blend of sonic textures and spoken word' and 'contemplative elegance in the fourth world' is a fitting overview for this reviewer.
What Tim gives us with his debut album is a very high quality mix of instrumental and spoken word tunes aimed at that part of ourselves that a lot of us may not visit on a regular basis, and so it is on this level that the music needs to be heard and understood, if it is to be assessed accordingly. So, after many contemplative listens, I have arrived with conclusions that are all my own.
When listening to this style of music, which ranges from direct spoken word, ambient new age, meditative soul, and maybe even soft pop, you need to let go and give your undivided attention. Every note counts and every word counts, even if you can't understand the various languages with your conscious mind. There are myriad sounds that come at you, in layers, which challenge the way you listen to music. Experimental, synthesizer driven sounds blending to the point of obsession and even distraction. Again, don't try to think about it, it just won't work. Each listen got easier, and for a somewhat demanding and impatient listener, I was thankful when I was able to just let the music happen and hear if for what it was to me - interesting, different, lush in it's sound, yet a little abrasive in it's overall tone.
What I miss most within Tim's style is an inherent pulse, whatever the pace - the pulse that all life exudes, and which to me is elemental in making a connection between muic-maker and listener. It's not always lacking, but when it is, it really is, and at times it simply didn't jive with any of my natural rhythms. Case in point, the backbeat on track 3, 'Wheel', annoyed me more than it lured me or lulled me. That led me to wonder about the title 'being to being' and how accessible music with an unobvious pulse will be to a broad spectrum of society? (if that's even a desired goal). To me, the most obvious tracks for this purpose are the 3 'Bowl of Light' tracks due to their simplicity, softness and lack of a 'forced' pulse.
The other tracks all had their moments, and the spoken word pieces in various languages (Arabic, Sanskrit, Chinese, Greek and English) all held their charm and fascination from the sheer beauty of the language.
Interestingly, the English spoken piece grabbed my attention as much as anything on the CD - perhaps showing my own level of conscious awakening or unawakening as it were. It was a slight relief to be listening to something I could recognize and interpret as I knew how. And, as with the rest of the CD, I didn't always like what I heard, but was willing to listen, and agree to disagree, as I knew it was there for a good reason. I give Tim that obvious credit - that he is conscious of what he's into.
And that pretty much sums of my overall assessment, actually - a good listen for the discerning listener looking to be challenged, uplifted and otherwise engaged aurally for the better part of an hour.
I recommend it to anyone listening 'outside the box' who is up for something very well done, if a bit out of the ordinary.
I have ideas on what I'd love to hear Tim do with his obvious amazing talent and ear for the future of music, but I think I'd still rather hear what's next from the man himself - and apparently that should be soon.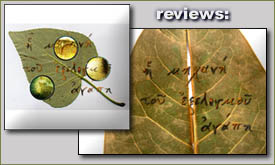 TIM GERWING. Being To Being. TGBTCD001
A Canadian who more than dabbles with synths and has composed soundtracks for various films and TV programmes. They describe it as a rare and alluring blend of sonic textures and spoken words. Who would believe a press release? I would in this instance and my reason for this is that I have listened to this exquisite CD four times and I am not getting fed up, in fact the more I listen the greater is my appreciation of these eleven pieces. When I first slapped this disc on the turntable (or should I say CD player), there were obvious favourites like Whenever You're Ready and Bowl Of Light 1. Some of the others were quite good and the rest seemed rather ordinary. Obviously I was not paying attention - I now know the errors of my ways and rate all to be of excellent quality. For a debut, few artists will surpass this example. It's not all woolly performances and musical thoughts from a decade ago, as the mellow guitar chords and chanting is placed on a modern backdrop with quite a fast beat and a really interesting bass riff which makes part of the track entitled Fire. Take it from me that here is the answer to your chilled out musical dreams.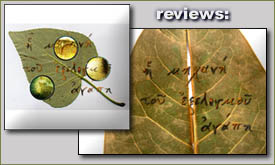 Hector Zazou, Banco de Gaia, Tangerine Dream, Aphex Twin, David Sylvian, Being (!). These names may come up when listening to 'Being to Being', the debut album of the Canadian musician Tim Gerwing. This is not to say that Tim has borrowed the musical ideas of these artists. Quite the opposite: Tim has succeeded in producing an original album, exploring many aspects of the musical spectrum. Spoken word, feedback guitar, synthesizer sequences, pushing basses: it's all there.
The album opens with the majestic 'Stars', where spoken word is accompanied by a beautiful flute-like sound. 'Stars' leaves you full of expectation for the rest of the album.
Unfortunately the high hopes are not met in 'Whenever you're ready', which is a rather common, uninspired track, though played very well. Halfway the track there is an intermezzo with a feedback guitar which sounds interesting but does not connect to the rest of the song, a shortcoming that is typical for 'Being to being'.
The start of 'Wheel' could have been from Banco de Gaia, but unlike Banco's songs 'Wheel' never evolves to a real song, which makes the initial clapping-like sound rather irritating at the end.
'Dream' is much better, and more or less picks you up where 'Stars' has dropped you. Again there are spoken words in the song, Chinese this time, and they are guided by very nice bell sounds. After a while a Tangerine Dream-like sequence is stepping in. At first this seems very inappropriate, but it works quite well. Again this is typical for the album. Tim has its way of doing unexpected things. Sometimes, as in 'Whenever you're ready', it does not work out, but sometimes it does.
'A.e.m' is another example of such an experiment. A rather lengthy spoken text of J.G. Bennet is followed by a heavy-feedback guitar, and later on by tabla sounds - definitely played live, and very well so - and this combination takes some time to get adjusted to. When it does it defintely has a charrme of its own.
Just before 'a.e.m.' is a series of 'lightbowls' (i, ii and iii). Here we meet another Tim Gerwing: the meditative type. 'Bowl of light i' in particular is very mind-easing, and has a nice mysterious sound. Part ii is also very meditative, but part iii in my opinion is too long and too vague.
'Suns', 'Fire' and 'Signifier' are the remaining tracks on Being to Being. They fit in with rest of the album. Of 'signifier' the nice sound-glide is worth mentioning.
All in all 'Being to Being' is the remarkable debut album of a sympathetic Canadian artist. Tim has potential and 'Being to being' is an original album, and a nice promise for the future as well. For originality reasons alone it is well worth listening.
The other side of the story is that 'Being to being' seems to be a conceptual album, but after listening to it one wonders: what is the concept?
Maybe it's my precoccupation with song evolution that causes me to ask this question. I like songs to evolve from beginning to end, and Tim's songs don't. So maybe it's a matter of 'becoming' versus 'being'....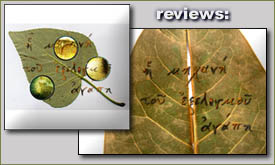 I have been listening to your CD for a while now trying to find the words to write a review. And that's just it, I find that the music I love the most, is the most undescribable. That's the exact element that I seek in what I listen to and what I create. So maybe that's the best comment I can come up with. Funny, because all I do, all day long, is talk about the mechanics of the music business and for many years I always had to critique music and have an opinion - that's what I was paid to do. I still have an opinion, but I'd rather focus on what I like.
It's just a great CD to listen to - a sort of an aural travelogue, and the Bowl of Light tracks are classic ambient.
The visual packaging is beautiful too.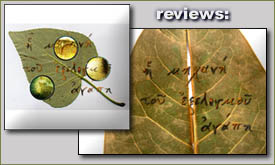 Your C.D. was a totally pleasant surprise. In the vein of Dead Can Dance and Enigma. Particular favorites were the cuts - Dream, Sun, and Fire. It feels like a trip from Here to There (wherever There is, at the moment). I wish you all the success which is richly deserved. You already demonstrated integrity and now I see the depth of a true artist. I would not have normally listened to a work of this genre, but I am more complete because I did.
Dawayne Melancon, Texas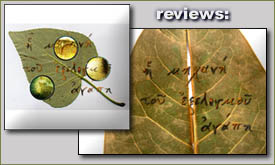 Dear Tim Gerwing!
Thank You so much for fantastic brilliant Being to Being!!! Splendid work - incredibly powerful impression! We were glad and proud touch such bright creation, such highest culture - it was invaluable discovery for us. Thank You for joy of dealings with Your wonderful music! Please add "Siberia"!
Much friendly love from Siberia.
Serge Tikhanoff, Radio Penguin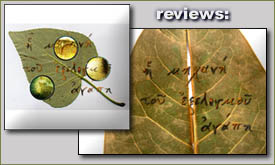 Being to Being

Review by Hannah Shapero, http://EER-MUSIC.com and the "Ambient Navigator" at http://www.ambientnavigator.com

This album by Canadian ambient artist Tim Gerwing can definitely be called "high-concept." For starters, the title on the CD label seems to be written in Greek, and only if you look closely will you see the real title, in tiny type. The other side of the label features untranslated poetry in Arabic and Greek script. Right away, you know you are in challenging global territory.

The high-concept continues in the album itself. It opens with recitations of the Greek and Arabic poems, set against a somber, low-volume background played on Middle Eastern wind instruments. (The translations are available on the "lascaux21" Webpage.) Spoken word is a big part of this album, and that's already a risky proposition, even more when it is in a language most of us don't understand. But throughout the album Gerwing manages to pull this off - first, because of the gentle, sometimes even sensuous quality of the reciting voices, then, because of the beautiful intrinsic sounds of the languages themselves, and last, because of his respectful, unobtrusive arrangements accompanying the voices. Thankfully, unlike many other current ambient composers, he keeps his voices easily audible, and does not electronically modify them into grating, barely heard whispers.

Being to Being isn't just a "world word" album, though. The tracks range through a variety of styles, from mildly mechanical pop (track 2, "Whenever You're Ready" and track 5, "Suns") to minimalist techno (track 3, "Wheel"), to trip-hop-influenced overtone-singing (track 6, "Fire"). In between, in track 4, Gerwing returns to the spoken word with a Chinese lady sweetly reciting something (in Chinese) from Lao Tzu, accompanied by "Oriental" bells, which builds to a moody synthesizer melody backed by a Euro-sequencer sound. This rendition is quite reminiscent of Vangelis' famous 1979 China, and you will find a few more echoes of Vangelis elsewhere on this album.

As Being to Being progresses, Gerwing moves into a more abstract space, and in my opinion this is where the album really begins to shine. A trilogy of purely electronic meditations, "Bowl of Light I, II, and III" fill the air with an understated sonic perfume. They are my favorite tracks on the album - remote, mystical, and delicate.

The next spoken word track on the album is in English; it is a clip from a sermon by the twentieth century philosophical guru J.G. Bennett, a disciple of the controversial Near Eastern mystic, George I. Gurdjieff. Bennett rambles on earnestly about humanity, compassion, and "high purpose," while Gerwing sends forth electric guitar echoes in the background. A drum sequence follows, on the Indian tabla (the bongo of choice for mystical spirituality), and then the last spoken word track, chanted in Sanskrit (the language of Eastern mysticism).

Once the Sanskrit is done, on the last track, Gerwing returns to what he does best, quiet synthesizer ambient, complete with comforting sounds of birdsong. The high-concept and the foreign words are only as good as the musical sound that accompanies and follows them, and Being to Being wins the listener over not because of its global diversity or its verbal content but because of its skillful and appealing music.

Hannah M.G. Shapero, 2/1/03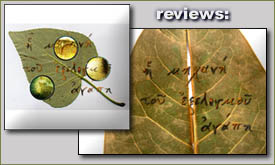 Herseyden once biraz anladigimiz muzigin disinda bir yorum. kisinin genel beklentilerininin otesinde. Bir kimligin, bedenin, ruhun kendi varolus oykusunu anlatir gibi. Genel kusbakisi bir acidan degil ZOOM lanmis kendine. nedenlerinin derinliklerinde.
Bir anlamda yorucu bile denilebilir hani bildik new age in seyreltici , tedavi edici , genel yumusakliginden uzak. cunki kendinden birseyler ortakliklardan uzak tini bileskeleri "KENDIM", OLUSUM, BILESKELERIM, BAKISIM, NEDENLERIM. O'nu cozmeye, O'nu anlamaya, ortakligi bulmaya (ki mistizm orulu) yoruyor, yoruyorum kendimi. Belki soyle de denir muzikte daha genel ifadeyle sanatta kisi kendini anlatir zaten. Genel anlamda dogru kabul edilebilir . Ama burada, bunun otesinde "KENDI DIPLERINDE"
Kendi akintilariyla dinleyenin yuzeylerinde dalgalar, yariklar acabilme cabasi. kendi varolus seruveninin tamamlanmamis oykusu gibi. Tabi bizle ortak yanlari desifre etme var ama yogun mistizm bulutunu asmak gerek once.
Herkesin aslinda kendisinde olup farkinda olamadgi bir kendisindenligi aciga vurma ugrasi dogrusu anlasilmasi "kendi" ile ugrasanlarca, kendi diplerinde, kendi kutsal kitabini yazanlarca cozilebilecek bir giz, sir arayisina suruklenme sezdim.
Sondaki hamasi nutuk olmasa aslinda daha etkileyici olabilirdi diyebilirim. Muzik zaten yeterince kiskirtici .
Hasan Ali Topcu, Turkey

&nbsp

First of all, this is an album which is beyond my understanding of music and beyond the general expectations of a person. It is as if the music is telling the story of its own identity, entity and soul. It is not from an objective point of view but heavily focused on the artist, and on the depth of his own reasons.

This can even be considered as tiresome to some extent, as it is far from the softness and healing of New Age music. It seems to consist of aspects of himself: "MYSELF, MY ENTITY, MY AFFINITIES, MY POINT OF VIEWS, MY REASONS. I am trying to solve, to understand, to find consensus." It is probably better to put it this way: in the arts a person talks about himself/herself anyway. This is true in a sense, although this music goes even beyond this point; it is only his own depths.

It is an effort to form cracks and waves with his own streams on the facade of the listener. It is as if he is telling the incomplete story of his own existence. Of course, it creates a consensus with us, though it needs to crack the heavy murk at first.

Actually, I felt a sort of pull of discovering a secret that anyone of us can possess, but we are oblivious to it. It can be understood only by someone who focuses on him/her, in his/her own depth, a mystery that can be solved by someone who writes his/her own book.

If it wasn't for the last speech at the end, it would have been more impressive, as the music is already provocative by itself.
Hasan Ali Topcu, Turkey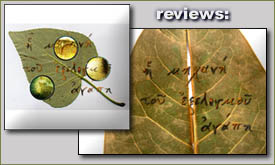 Tim Gerwing - Being to Being
(Eigen beheer CD; 2002)
Being to Being is de bijzondere debuut cd van Canadese autodidact Tim Gerwing, getooid in een fraai maar eenvoudig hoesje met als omschrijving "mystical ambiences in the 4th world". De muzikale benadering is tamelijk ongebruikelijk en ook een omschrijving van de stijl levert een probleem op. Productioneel als qua geluidskwaliteit is het in elk geval om door een ringetje te halen. Af en toe wat gesproken woord in Sanskriet, Arabisch en Chinees. Soms meditatief (Bowl of Light I-III), dan weer ritmisch opgezet is deze muziek knap moeilijk te duiden laat staan ergens mee te vergelijken. Het 6e stuk "Fire" bevat vage dance-tintels naast worldmusic-elementen die op zich al verspreidt over het hele album hoorbaar zijn, terwijl "a.e.m." een Engels gesproken track is met een filosofische boodschap. Vaag doet het ergens denken aan Sylvian's Gone to Earth, Philip Glass. Maar dat is't dan ook. Een sterk introspectief gericht album dat alleen geschikt is vergevorderde luisteraars.
Being to Being is the debut of the Canadian autodidact musician Tim Gerwing who's cd offers a simple but very nice looking cover, stating that the musical content concerns "mystical ambiences in the 4th world". Well, Tim's approach is quite unusual and very difficult to find the proper word for, but its overall soundquality is superb. The spoken phrases in different languages which are implemented in the music give it a very subdued, introspective feel. The meditative side is best shown in Bowl of Light I-III, before the world rhythms come in. Fire offers a vague dance-feel together with again worldmusic-flavours, "a.e.m." offers a philosophical message to the outside world. There is a certain resemblance with David Sylvian's instrumental escapades on Gone To Earth, but the real trigger lies in listening & experiencing the magical content of Being to Being itself. Words are not the key to enter its meaning ..
Being to being is an album for experienced ambient-listeners looking for something different.
Bert Strolenberg - Klem-Magazine, The Netherlands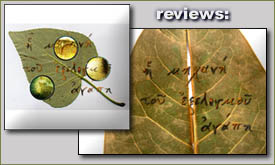 I have had a few listens to your work over the last weeks and it is really growing on me. Many different musical influences can be spotted. It seems like a melting pot to me, where I believe to hear Zazou, Fripp, Sylvian, JBK and others. I am no musician but I think I am able to recognize quality in a work. And your record has quality for sure. I especially like these slow moving tranquil moments. It's always hard to describe music, so I'd better not even start trying it. I realized that 'a.e.m.' is very reminicent of Sylvians 'Gone to Earth' second disc with the voice of JG Bennet and the instrumental guitar(?)-loops. 'signifier' reminds me of the work Sylvian did with Fripp with a touch of world music.
I will definitely give the album a write up on my site next time I find time to update it. One of the finest instrumental/ambient records I have heard recently. Keep up the good work!
Sascha Paulick - Slowfire website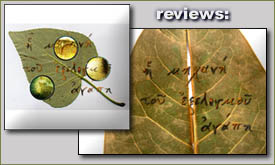 The power of music can transport you to different times and different places and provide an escape from the mundaneness of life and its sporadic unpleasantness. Music from the past is a constant reminder of the struggling civilizations that came before us. It is this musical reminder that is important, for music is a lasting tribute and triumph of the human spirit. Music taps into a lineage of primordial thought and transcends all barriers, regardless of the religion, race, or gender of its origin.
Hailing from Vancouver, B.C., Tim Gerwing has presented an intelligent and thoughtful collection of music. I would describe most of the music on Being To Being as world/ambient. Tim blends well the acoustic (primarily the tabla, and bells, as well as a myriad of other instruments and sounds) with the electronic world of sound adeptly, all the while incorporating spoken word passages in the ancient languages of Sanskrit, Arabic, Chinese, and Greek. Tim has cited the ambient works of Brian Eno, David Sylvian, and Jim Hassell as influences, but I would also include referential elements of Ryuichi Sakamoto, Steve Roach, and Jean-Michel Jarre, as well as Eastern and Middle Eastern musical influences. The strongest tracks are the percussion driven songs like 'Wheel,' 'Dream,' 'Suns,' and 'Elements.' Tim is undoubtedly a very talented and accomplished musician and composer.
The inherent problem with ambient music is that it can venture onto a very experimental course, or it can complacently nestle into the comfort of music often described as "New Age." Some of the tracks on this CD fall into that "New Age" category. Ambient music is probably the most difficult of the genres, because it is essentially the equivalent of written poetry and, therefore, subject to a variety of interpretations. I think that while choosing a celebratory approach to ambient music is fine, it would be beneficial to strike a balance between the struggle and the success, or shadow and light, of that celebration. Most of this music seems to highlight a state of meditation, or relaxation. And while that might be a nice ideal, the history of the world has rarely functioned in that blissful state.
Rating: 8
Review written by Michael Casano, www.electrogarden.com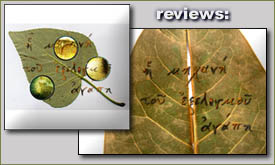 while i don't usually have the time to listen to music via the net, these days, i did indeed enjoy what i've heard of the 'extra' tracks on yer site.....
thanks very much!
best,
dt / splattercell (david torn)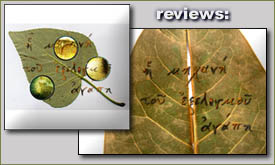 "Seductive and dynamic, thumbs up!"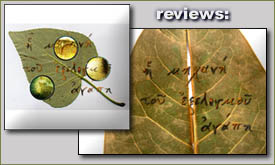 I came home from vacation and found your CD in the mail. I played it once that day and I was really, really impressed! Marvelous. I loved it and I took it at work today to have more listens through the headphone. Still I believe a masterpiece. The spoken words (Bennett!) and the music does make it a wonderful album. Congratulations.
I uploaded the news on the news page on trophies.org. Hopefully this helps for good sales.
Gerrit Hillebrand, www.trophies.org (David Sylvian fan site)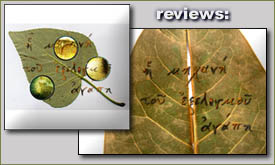 Compliments on your cd. It is a beautiful production and beautifully packed as well.
As you might guess, my favorite tracks are the more dark, real ambient ones, like Stars, Signifier, and Bowl of Light especially.
I also like the use of vocals in different languages, though I found out that I prefer not to understand the languages and just listen to the sound of the vowels. This is probably why a.e.m. is not among my favorites - I get too tied up into the meaning of the words.
Since I am a real quite hardcore (non-rhythmic) ambient/electronic fanatic, I also find that I myself am a bit less interested in the rhythmical pieces like Whenever You're Ready and Wheel. They somehow reminded me of some of the work of David Sylvian.
I really hope things work out for you. Keep up the good work.
Peter van Cooten, Holland (website)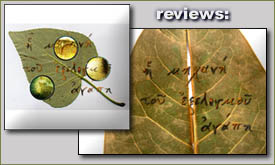 Thanks very much for dropping off a copy of your CD. I put it on here at the store (Tom Lee Music) the same day you dropped it off.
I love the artwork. Very nicely done. Clean and vibrant. Tasteful.
I like track 6 the most. Overall, the album reminds me of: Gone to Earth, Nerve Net and Phillip Glass. Some really nice textures and not as dark as so much of the electronic instrumental music I hear lately. I appreciate that.
Chris Bryant, Producer/Engineer, Vancouver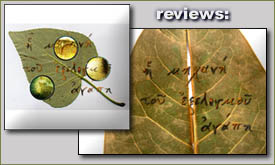 I like this music, especially 'dream'. It must be daydreaming in China. In a comfortable room, not dark, but not so light. My spirit is calm. Before long, rhythmical sound comes on from somewhere...... the sound is the beat of my heart. Gradually, it becames clearly and lively. Still, I'm staying calm. The calm and the rhythm mix. Wake up, with hope, wake up, with vigor. Your dream will be finished soon.
Yusuke Goto, Sendai, Japan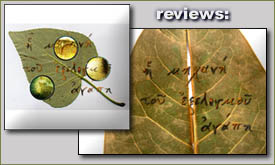 I find it quite inspirational in some aspects and as I listen to it more frequently it is almost a CD to use for a meditational subject,and sometimes it is quite animated and forceful.I found it is delightful, everybody should listen to what you are trying to portray.
CONGRATULATIONS and LOVE
Alma Bennett, Australia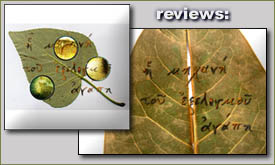 Very listenable. I had to hear it right to the end. I hope you continue with more like this.
Ge Chong De, Xian Yang, China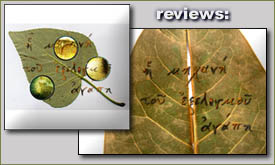 After I have heard your music, I am deeply affected emotionally, spiritually and sentimentally, for your musical glamour lies in the extreme attraction with a strong dynamic rhythmic pattern. The ups and downs in tune stimulate and excite the listener. Hope you keep on producing and interpreting the world through your deft hand at music of real texture.
我听了你的音乐, 深受感动. 因为你音乐的魅力在于具有极强的吸引力,节奏感鲜明, 跌宕起伏,给人以强烈的刺激.希望你继续你的工作让音乐爱好者听到更多这样的富于质感的音乐.
廖运全, "Lion" Liao, Xian Yang, China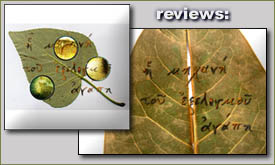 We are living in what we call it, as a post-modern industrial era, in which we become part of such a complex mechanism, that undermines our humanity, by alienate us to our nature, and creates distrust, suspicion and fear of other people. As our allegiance to our values and relationships undergo a transformation, we remain oblivious to this fact. In this respect, the most challenging part of living for substance, is that detaching ourselves from all of the trashy surroundings, which created by this mechanism, and redefining our values with the main characteristics of the nature of human being.
I found the "Being to Being" as a work of journey to our inner feelings, and exploration of our existence as an entity, in the sense of a true nature. The speeches added to the songs in different languages, give us a sense of mythical substance, and prevails in a mystic aura throughout the Cd. I really appreciate the way Tim expresses himself in that sense, and let us having the opportunity to rethink our situation in a society as to whether we live up to our true values.
With my best wishes to Tim
Davut Sanli, Turkey/Canada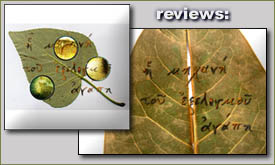 Being to Being. Curiouser and curiouser. Tim Gerwing's latest CD has a dream-like quality that draws the listener into repeated explorations, searching for the connecting thread of understanding. An interior labyrinth. The opening track "stars" holds the senses...what are these languages, why do they sound so familiar and yet so foreign? There is a belief that the subconscious mind understands all languages, and if that is so, there is something in these words, in how they are spoken, that calls the listener into the journey. Reassuring, welcoming. Don't be afraid.

The liner notes are few. In our consumer-driven culture, the desire to explain every thought and idea as ingredient or content works to disadvantage: oh, that's what this means... And thoughts and ideas become disposable at whim. Tim Gerwing has consciously avoided this, and by doing so, invites the listener to explore a new landscape, one with many influences, many cultures, many histories, many dreams. A landscape that creates and structures a relationship of mind and heart. Woven softly, gently.

The tenth track, titled simply "a.e.m." is the one that returns the listener to the "real" world. Who was J.G. Bennett, and what is his influence here? How do his words, recorded in 1974, connect to this music and this musician? The questions beg research, and in doing so, the thread through the labyrinth is discovered, and the minotaur of uncertainty is laid to rest. There is nothing to fear, in this landscape. You can return again, and know and understand the way. And then go farther.

The last track, "signifier" leads you back to the first. And suddenly the realization of what you have been listening to, where you have been, washes over you as gently as the music. The landscape is sacred ground, and we are all part of it. Being to being.

Valla Eiriksson, Artist/Writer,
Ft Macleod, AB and Victoria, BC, Canada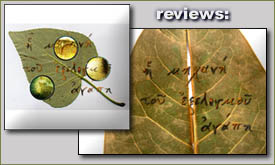 Tim Gerwing's CD Being to Being is a journey through the spirit.
The opening song 'stars' set the tone for meditative thought: mysterious, yet lyrical. The entire CD has an ethereal quality to it; poetic and haunting melodies punctuated by heartbeat rhythms.
The bowl of light series is dreamy, as if hearing music while in the womb. Where waves of peace wash over the soul. Floating in the timelessness. Until the next piece, "a.e.m." wakens the listener with energizing rhythms.
Tim seems to speak through his music. Listening, I can almost hear his soul connecting to mine. He continues to impress me with his talent, and I can't wait to hear the next cd.
Nicole Strandlund, Calgary, Alberta, Canada
---
&nbsp
Would you like to write a review? please mail your reviews to info@lascaux21.com