Our new album, "La Younsa", is going to be available very soon as a CD and as a digital download from iTunes, Emusic, and many other digital retailers. In celebration of this we want to offer a free track from the album for you to listen to. This song is called "Dulab Huzzam". We hope you enjoy it! If you do, please like us on Facebook and other social media sites - the links are at the bottom of this page.
Click here to download the MP3.
Windows users: right click on the link and choose "save link as" to a location on your computer.
Mac users: hold own the "CTRL" button and click the link, then save the file to your computer.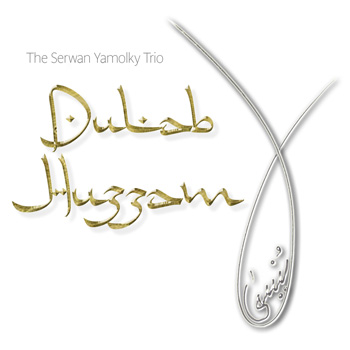 Dulab Huzzam
Iraqi Traditional
Serwan Yamolky: oud
Liam MacDonald: riq and percussion
Tim Gerwing: darbuka and percussion
Eyvind Kang: violin
Would you like to hear more music from this album?
check out the "listen" page